2021 is finally here!! Was anyone sad to see 2020 end??
To me, 2021 symbolizes the light at the end of the tunnel. It's still far off, but there's hope. Hope because we will soon have a sane and competent person in the White House. Hope because there are vaccines for Covid-19. Hope because a new year always brings hope!
For Debbie's Six Word Saturday, here are Light At End Of The Tunnel memes and funnies: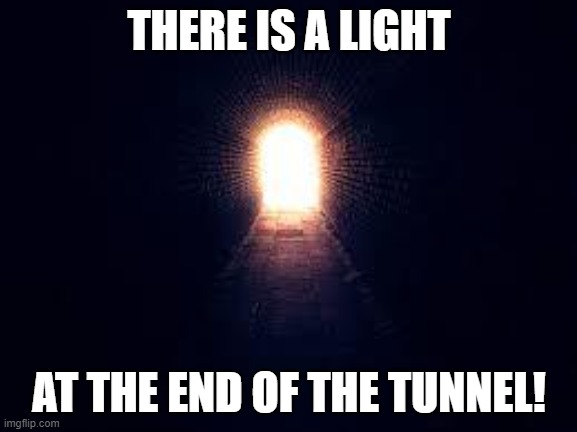 Did 2020 make you feel like this??