Fandango has an interesting and relevant question for us this week; in fact, the issue has been on my mind the last several days. Fandango prefaces the question as follows:
It seems to me that there are a lot of things to worry about these days. Whether we're talking about the climate, politics, the seemingly never ending pandemic, natural disasters, social injustice, mass shootings, cultural clashes, or wars, the news is rarely good. I have almost gotten to the point that I'm considering stopping reading or watching the news because I find it both disheartening and depressing.
So with this in mind, my provocative question this week is this…
What worries you the most about the future? Why is that your biggest concern? Or are you not that concerned about the future?
Last week, I was on the verge of tears, watching a news piece about voting restriction laws that are being passed in various states around the country. If these laws are allowed to take effect, the Republicans in Texas, Georgia, and elsewhere will be able to overturn election results that they don't like, by removing election officials and installing others of their choosing. This has come about as the "Big Lie" has not been allowed to die – there are still Trumpian politicians who have convinced a large minority of people that the Democrats corrupted the election and that Trump, in fact, had won, not Joe Biden. I believe these politicians are fully aware that there was no fraud and that Biden is the legitimate president, but they continue to fuel this lie for their own interests. It occurred to me, as I watched Rachel Maddow on MSNBC, that if they get away with it, they will destroy what is left of our democracy. The Republicans, under these laws, will have the advantage over the majority, and will control the election results, in their favor. They know they cannot win elections unless they cheat – the victory of the Democrats in the 2020 election and the special Senate election in Georgia, in which two Democrats ran close races against Republican challengers, and won, flipping Georgia – always a Republican stronghold – to "blue." The Georgia GOP has its greedy eyes on Fulton County, where Atlanta is located, and has already removed its top election official. It is really scary.
Then this week, climate scientists put out a report on the status of climate change: it is no longer a threat, it is a reality now. A 4,000 page report by the UN Intergovernmental Panel on Climate Change, which includes work by 234 authors who are experts in climate science, and roughly 14,000 citations to existing scientific studies, is the most comprehensive look at climate change and unequivocal in its pronouncements. The Washington Post, on August 10, published a review of this report. The Post cited five major quotes from the report:
'It is unequivocal that human influence has warmed the atmosphere, ocean and land.'
'The last decade was more likely than not warmer than any multi-centennial period after the Last Interglacial, roughly 125,000 years ago.'
'Human-induced climate change is already affecting many weather and climate extremes in every region across the globe.'
'With further global warming, every region is projected to increasingly experience concurrent and multiple changes in climatic impact-drivers.'
'Global warming of 1.5°C and 2°C will be exceeded during the 21st century unless deep reductions in carbon dioxide (CO2) and other greenhouse gas emissions occur in the coming decades.'

Although the Biden administration has pledged to finally do something to mitigate climate change, and the Democrats' large infrastructure bill includes attention to climate change especially in the manufacture of electric cars, it will unlikely be enough. Other countries have also pledged to make drastic modifications to their energy infrastructures, but so far, there has been way too little change. I understand – industries are reluctant to make the kind of changes that they fear will impact their bottom line, especially since the investment in making the changes will have to be done long before measurable results (as well as their profits) will equal these efforts. And U.S. politics have always focused on short-term (about the length of politicians' time in office) fixes for short-term results. To really make the kind of changes that will lead to meaningful benefits to society at large, politicians need to become far more altruistic in their vision for the future.
It's time to stop finger-pointing at other countries (such as China and Russia) who are big polluters but have not committed to major changes. We need to get to work on this "yesterday, if not sooner" (as a former boss of mine liked to say) and encourage others to follow us.
What more real-life proof do we need that the situation is dire than massive out-of-control fires burning in so many areas of the U.S., Canada, and elsewhere? Half of one of the largest islands of Greece, Evia, a major tourist destination, is being decimated by wildfires. Even the Big Island of Hawaii is combatting fires. What about the "heat domes" that have settled for weeks over places that have never dealt with such hot temperatures? Portland, Oregon, reached 116 degrees Fahrenheit, and even Death Valley is hotter than ever, with reported temperatures of 134 F! Two years ago, people died from the heat in Paris, France, which saw unprecedented temperatures of 109 deg. F, in a country where few residents have ever felt the need to invest in air conditioning their homes.
In its conclusion the, WP article says, Even if current emissions pledges are realized, they would amount to just a 1 percent reduction in global emissions by 2030, compared to 2010 levels. Scientists say the number needs to be closer to a 50 percent reduction.
What can we do RIGHT NOW?
We already have the technology to hook residences and businesses up to energy created by wind farms. I have received phone calls offering a great deal on putting solar panels on the roof of my home and switching my residence to 100% solar & wind power. If this kinds of things are being done already on a small scale, why not expand it to include entire cities, states, and yes, even whole countries?
2. Many businesses are realizing that the switch to green power is in the near future, and are getting on board. They have understood that they will not lose all their profit from fossil fuels, because there is plenty of money to be made embracing the new energy technologies. And LOTS OF JOBS will be created! Committing to green energy can vitalize the entire economy! That's what the much-criticized "Green New Deal" is about.
3. Yesterday, on BBC World News on the radio, there was a discussion regarding methane, the second largest cause of global warming. The first thing that comes to mind when I heard the word 'methane' is cows. Cows and pigs. Their farts and manure are culprits, made worse by feeding the cows a diet mostly comprised of corn, which is not in the bovine's natural diet and which its gut has a hard time processing. Waste in landfills also emits a great deal of methane. The BBC report indicated that methane is a more short-term problem that can be dealt with. While CO2 emissions are, of course, vital to deal with, the ways to lower methane can show more short-term results which would benefit not only the planet as a whole, but also humans in every sector. (It sure would smell a lot nicer too!)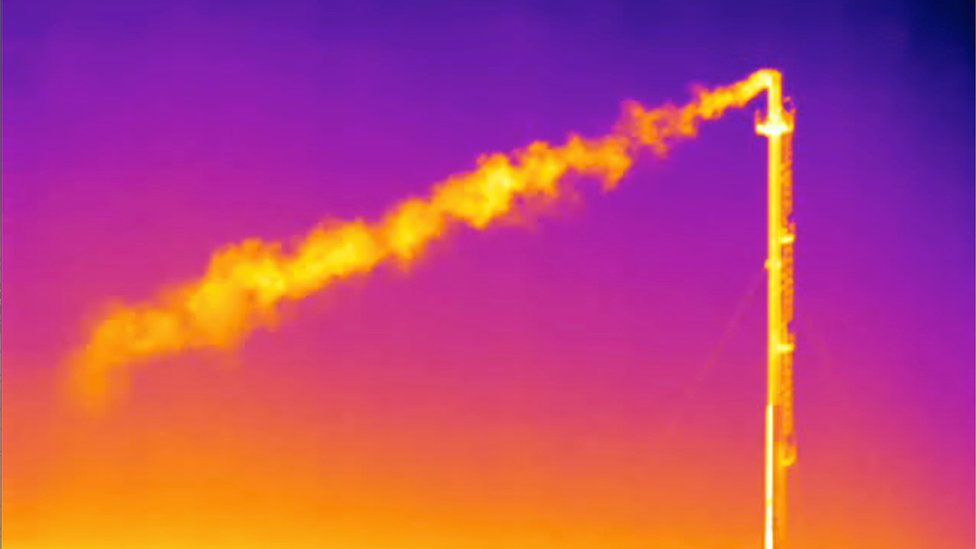 I looked up the BBC report online and found it, referencing more findings in the IPCC report. "An aggressive campaign to cut methane emissions can buy the world extra time to tackle climate change, experts say." The BBC online article goes on to make the following points.
"One of the key findings in the newly released IPCC report is that emissions of methane have made a huge contribution to current warming.
The study suggested that 30-50% of the current rise in temperatures is down to this powerful, but short-lived gas.
Major sources of methane include agriculture, and leaks from oil and gas production and landfills."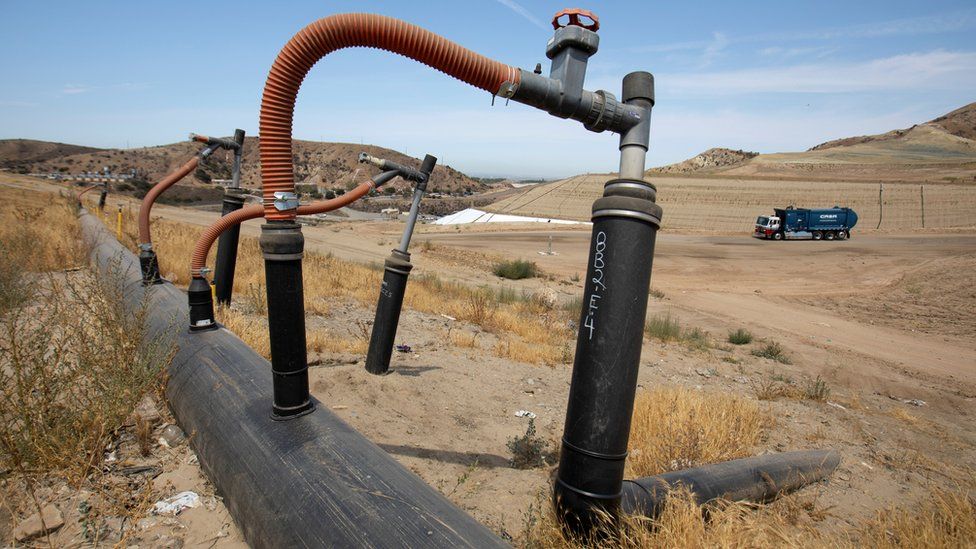 One of President Biden's goals is to totally convert our automobile industry to electric power by 2035. But we don't have that long to wait for many major changes to be made. Like Greta Thunberg, I am depressed that there may not be the human will to think long-term. Yet this planet is the only home that humans and other organisms have!